Tutorials
4 Powerful Tips for Buying Aircraft Parts with ePlane

Due to the high popularity of our previous blog post, 4 Powerful Tips for Selling Aircraft Parts with ePlane, we have decided to turn the spotlight to our buyers, and give you essential tips on how to search, compare, buy, and repair aircraft parts, using ePlane's advanced features.
Follow the simple instructions below and fulfill your demand list quickly and seamlessly.
Tip #1 – How to Compare Aircraft Parts
ePlane allows you to improve the way you compare results. Try this tip and make smarter sourcing decisions with just a few simple clicks.
Let's see how it works:
Search for the part number you wish to buy, repair, loan or exchange.

Check the boxes for the results you want to compare and click the Compare button on the top right-hand corner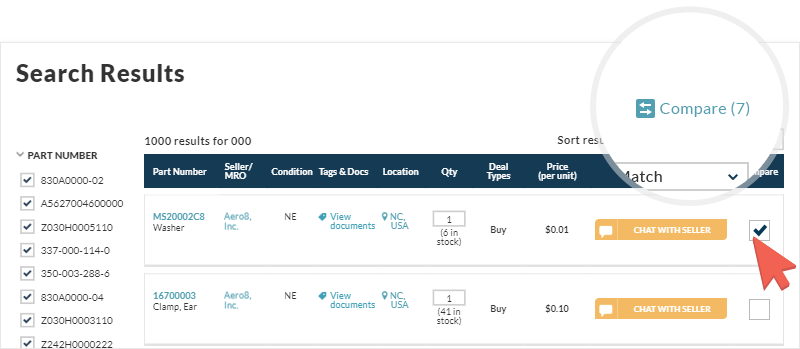 A popup appears with all the results you added to the compare feature. Click Compare All to view them.

Your selected results are now displayed in a user-friendly table. All the parameters are showcased back to back for your convenience.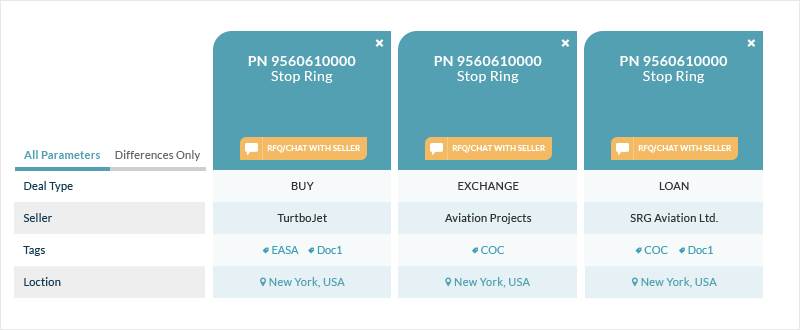 It's the ideal way to fine-tune your sourcing decisions and contact sellers & MROs directly and with just 1 click.

Tip #2 – How to Fine-Tune Your Search
Finding exactly what you need is a simple task when you use ePlane's advanced filtering capabilities.
Let's see how it works:
Search for the part number you wish to buy, repair, loan or exchangeesults.

Select your required deal type. You can check more than 1 box.

If you are looking to buy, loan or exchange an aircraft part, choose the condition of the item.
If you wish to buy only parts with scanned documents check this box:

You can select specific sellers & MROs or the item's location. Simply uncheck the unnecessary boxes: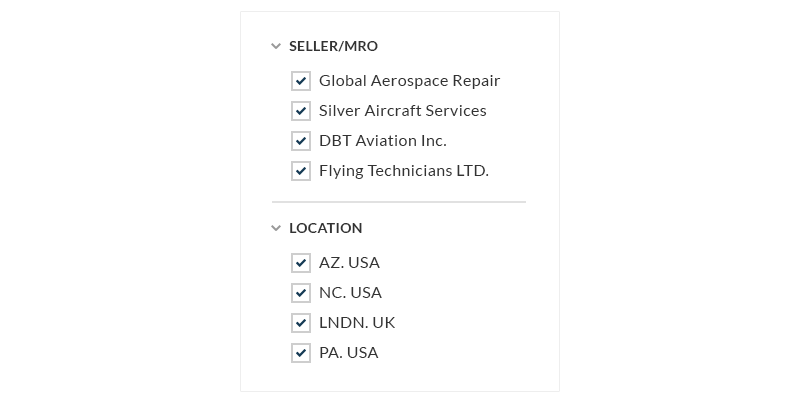 And that's it! Your search results contain only items relevant for you.
You can now send RFQs with 1 simple click, and compare the quotes as they arrive.

Tip #3 – How to Upload Demands to ePlane Autopilot
Sourcing parts should not be a long and complicated process. Thanks to ePlane Autopilot, you can fully automate your RFQ process, and focus on more important aspects of your job.
Let's see how it works:
First of all, you have to apply for ePlane Autopilot in order to use it. Simply go to your dashboard and click Apply for a free trial.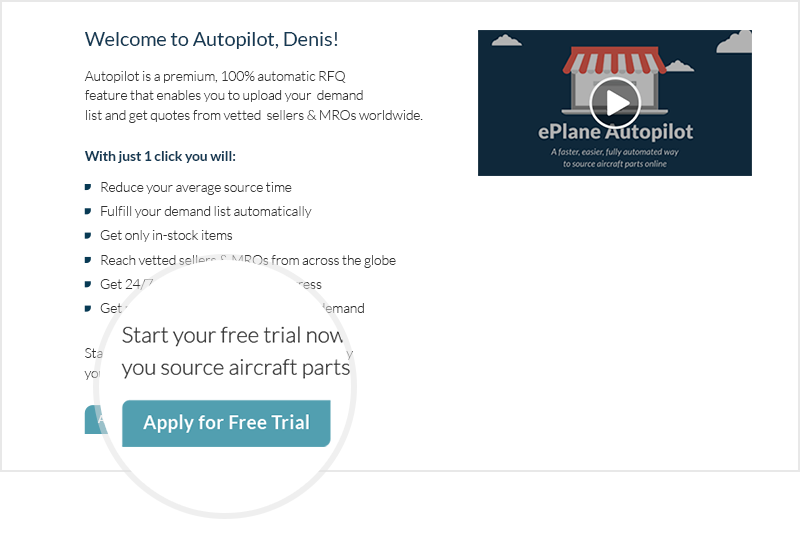 After your free trial is approved, go to the Autopilot Page.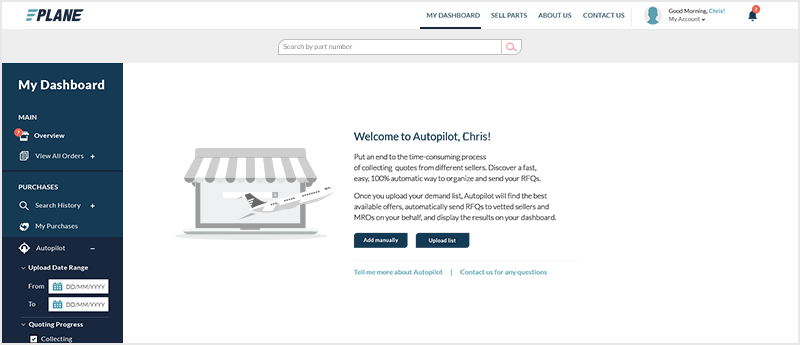 You have 2 uploading options: Add a demand manually or upload a bulk list.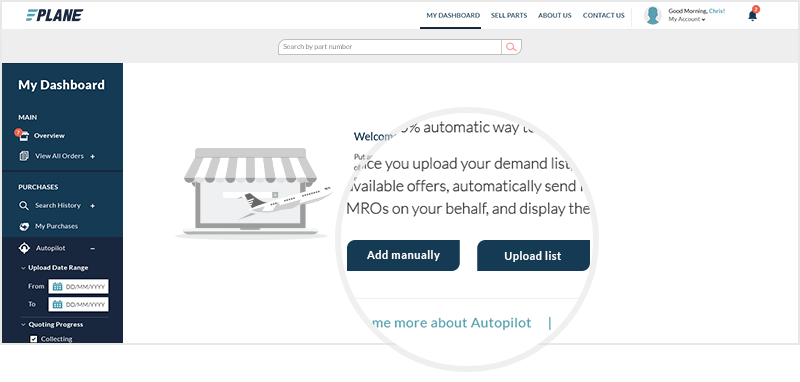 Once you click Add Manually, a form appears. Fill in the details and click Add.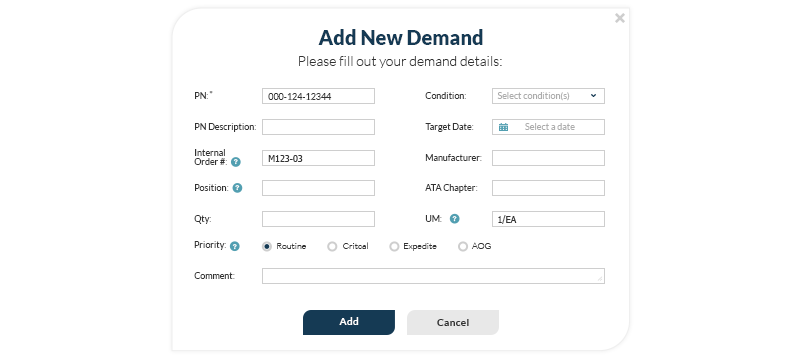 If you wish to upload a bulk list, click Upload List. Drag and drop your list or click Browse to search on your desktop.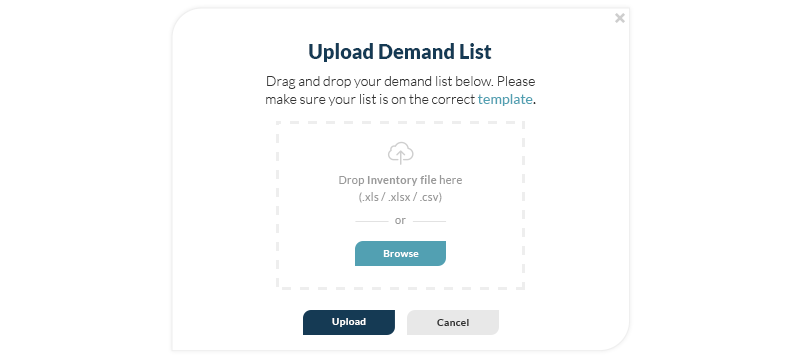 And that's it! Autopilot is now in control.
You can monitor your demand's progress on the Autopilot dashboard, complete with the amount of RFQs sent, number of replies, and time remaining until the RFQ process is complete.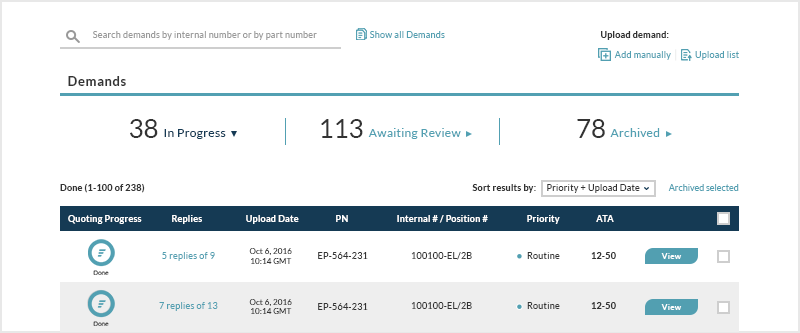 Tip #4 – How to Communicate with Sellers
One of the main advantages of sourcing aircraft parts with ePlane is the ability to communicate directly with sellers & MROs from across the world.
You can manage all aspects of the deal, negotiate, receive documents, and send POs, all in one place – and with a few simple clicks.
Let's see how it works:
Once you find the part number you need, simply click the RFQ/CHAT WITH SELLER button on the right side.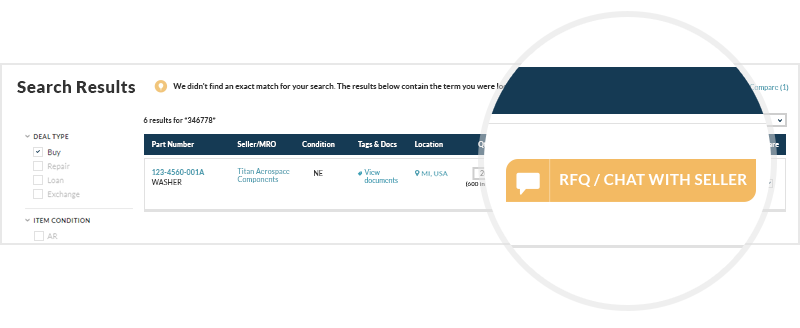 A popup appears with custom RFQ text. You can send the message as is or edit the text. Click the paper clip icon to upload a document.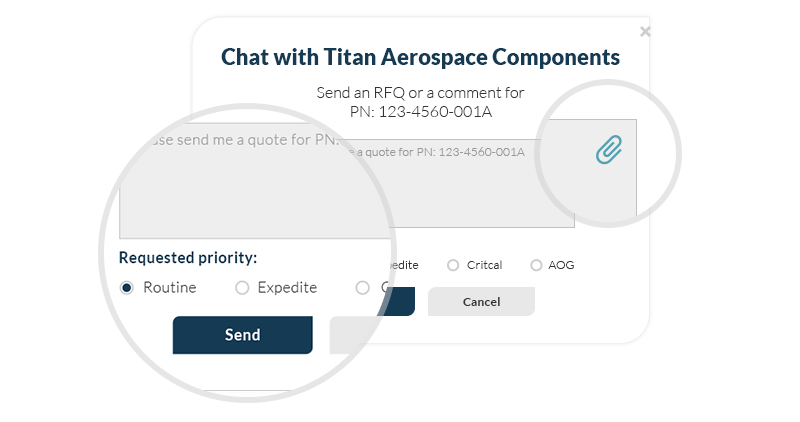 Click Send and go to your dashboard to view all your open chats.Click the order # to view a specific chat.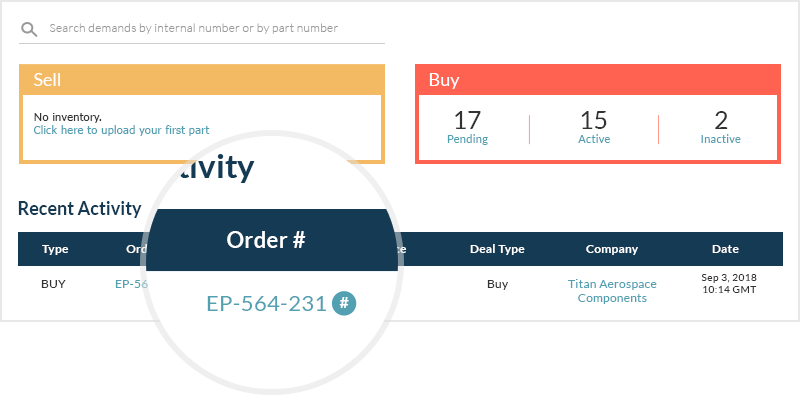 ePlane's advanced chat feature offers you multiple actions in one place: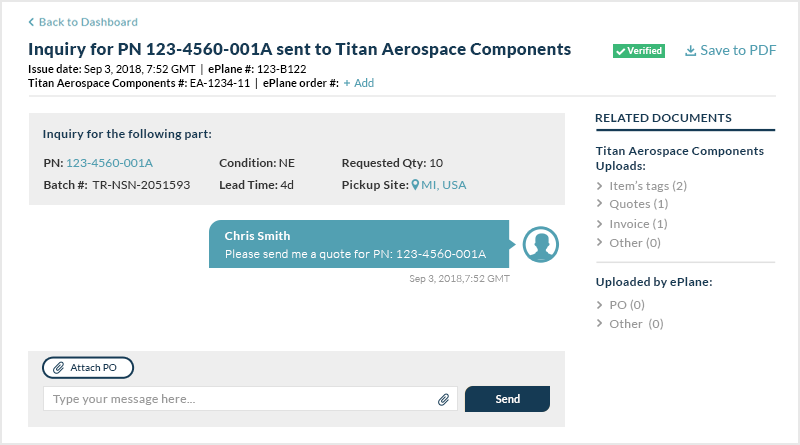 View documents sent by the seller/MRO by clicking the designated link on the right side.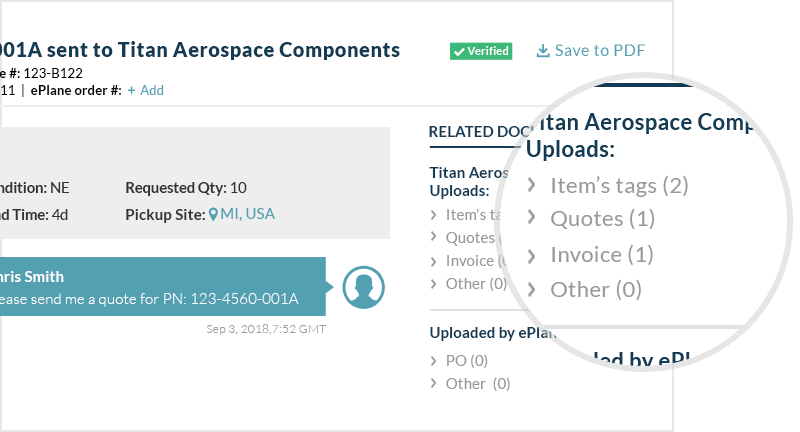 Attach a PO by clicking the button above the chat field.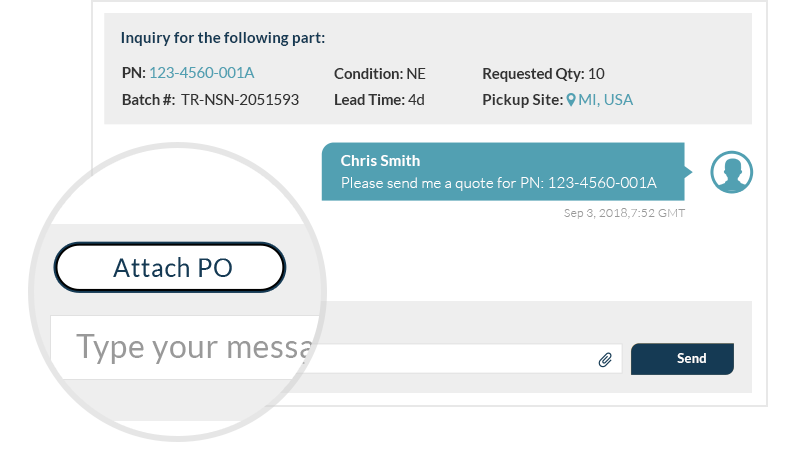 Finalize the deal online and receive your shipping details.

And that's it! ePlane's live chat feature makes aircraft sourcing quick and easy, so you can focus on what matters the most – running your business.
Go ahead, search for the aircraft part you need, chat with sellers, and close deals online with a few simple clicks.

We would love to get your feedback. Comment below or email us and tell us what you think.
Don't have an account yet? Join ePlane now.