We know that sourcing parts can be a long, tedious, and slow process.
This is why we created ePlane Enterprise: the solution that combines all of ePlane's best capabilities with smart digital integration to the vendor's platforms. This innovative, convenient service allows you to trade, negotiate, communicate with the seller, and finalize the deal from a single interface: your internal system or through the ePlane platform.
The future of aerospace trading is here.
Work faster than ever and have more time for what matters most.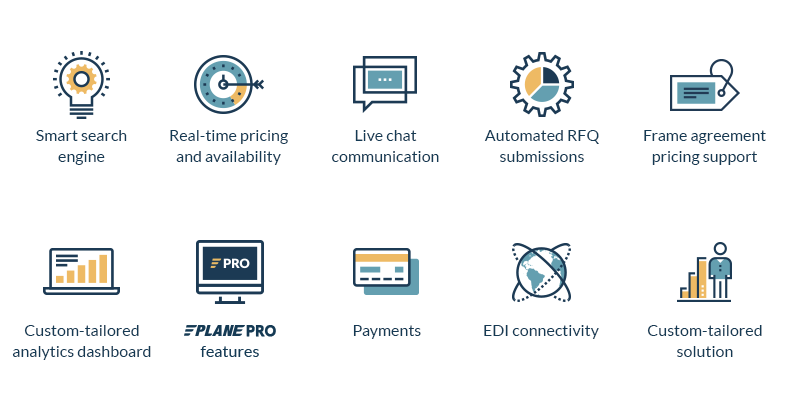 ePlane Enterprise allows you to stay competitive in today's ever-changing world by incorporating digital technology with an easy connectivity solution that centralizes all your procurement efforts in a single interface.

Join the thousands of companies who are using ePlane to buy, exchange, loan, and repair parts daily.

Are you ready to fly high?