One of the most innovative features on ePlane is the comparison tool, as it saves valuable time when selecting the right part for your company. It allows you to effortlessly enjoy a side by side comparison of the parts you are considering so you make right choice every time.
Sign in to ePlane and search for the part you are looking for by part number.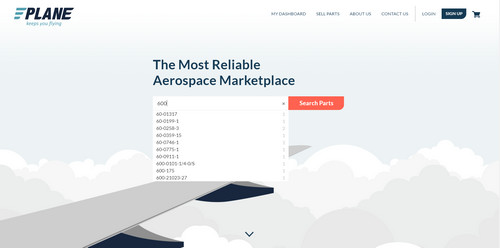 From the search results, you can select the items you are interested in comparing.

As you select items you will see the number next to "Compare" on the top right increase accordingly.
When you have selected all of the items you wish to compare (at least 2 items) and click "Compare".
You will them be able to review, and if neccasary remove, the items you've selected and click "Compare All".
You will now see the comparison. On the top left, you can choose "Differences Only" to view only the paramaters which differ between the items.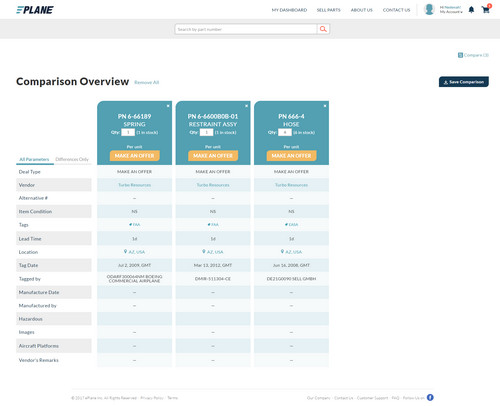 If you'd like to save the comparison for internal use in your company, click "Save Comparison" in the top right corner.
We would love to get your feedback. Comment below or email us and tell us what you think.