Here at ePlane, we've been hard at work to develop features to help you get the most out of your experience using our platform. We're doing everything we can to optimize your ability to manage your day-to-day sales activities. Here are some of the latest features to keep an eye out for.
Multiple RFQs
ePlane now features the ability to send multiple RFQs – thanks to its smart algorithm that can detect which sellers have uploaded certain parts to their synced inventory. Simply search for a part number; when you've come across the part you're interested in with no price listed, click on the "RFQ/Contact seller" button.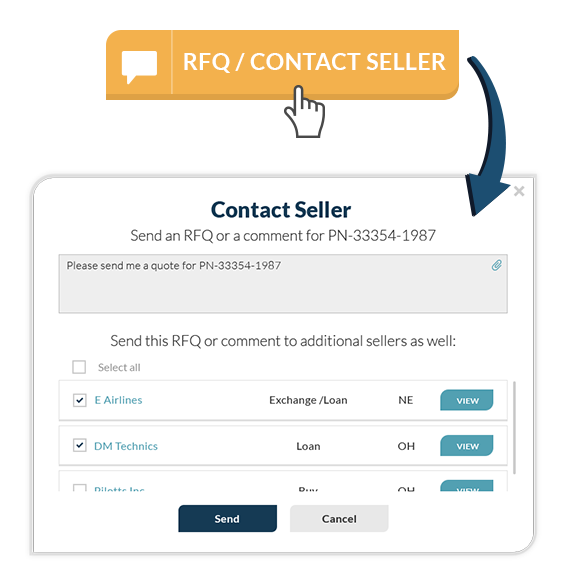 From there, you'll be able to see the names of all of the sellers that carry the same part, and even click on them to get more info before checking the box with their name. Once you've checked the boxes of the sellers you're interested in getting a quote from, just click "send" and await their responses. It's that simple!
ePlane Verification Badges
There's another feature we're excited to have added to ePlane: Verification badges.

Sellers with ePlane must be vetted in order to sell and have their inventory synced to ePlane.
Buyers, however, can be registered as a company, and it's preferable that they are vetted by us, as sellers will more likely want to sell to them.
Those who have already been verified by us will have a green checkmark displayed beside their names, and those who have not yet been verified, will feature a gray indicator in the same place. Through this feature, we aspire to help sellers using our platform better understand who the buyer approaching them is.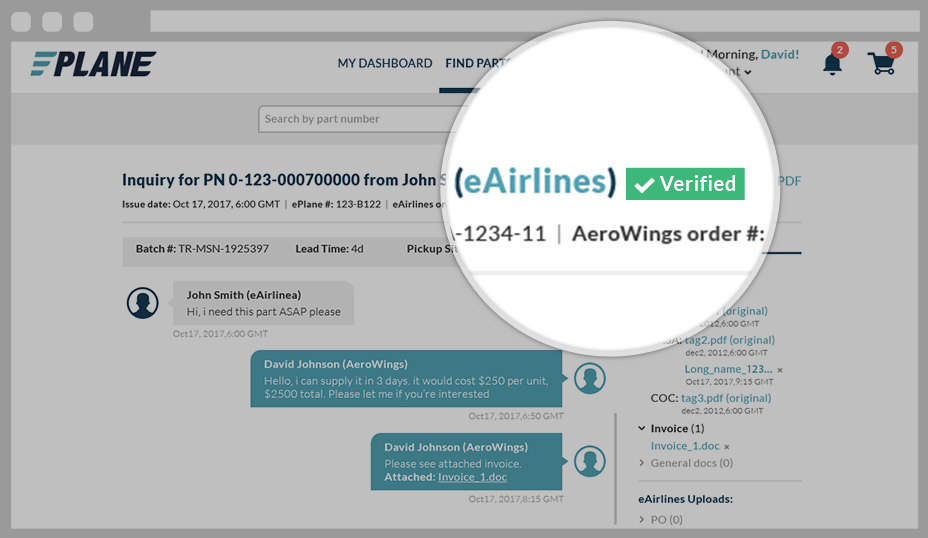 To receive your verification badge – simply register as a company, 100% free of charge.
We would love to get your feedback. Comment below or email us and tell us what you think.