Since your ePlane dashboard holds vital and precious data, it was very important for us to make sure everything is displayed in a clear and manageable way. We stayed true to the interface you already know and love, but revamped the overall look and added some much-needed features.
Meet the New and Improved Dashboard: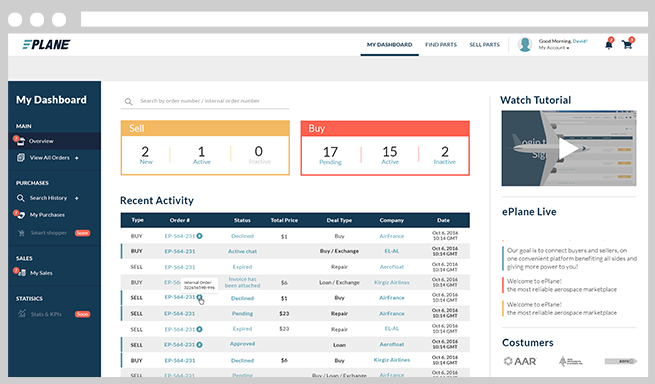 Here Is What We Changed
The new dashboard includes a sidebar that holds the main navigation links, where you can find vital data about your orders and sales, conveniently sorted by category.

This bar will help you monitor your new quotes and receive updates in real time.
Whenever a new update is received, a notification alert pops up. You can then click the notification and check out what's new.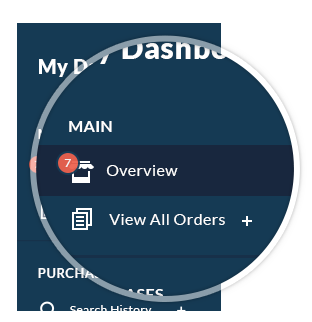 We also added an option to search and view orders by their internal order number seamlessly. Simply type the number of the aircraft part in the search bar, click the result and go directly to your order overview.

Coming Soon: Autopilot
Buyers get ready! We are currently in the process of adding the ePlane Autopilot to your dashboard.
No more spending hours (or days) on end collecting quotes from different aircraft part sellers.
This truly revolutionary feature completely automates the RFQ and comparison processes.
It allows you to sync your demand list and get the best available offers from sellers worldwide on a user-friendly, live dashboard.
At the heart of Autopilot is a powerful machine-learning algorithm that identifies your unique preferences & needs and automatically sends RFQs to the relevant sellers on your behalf.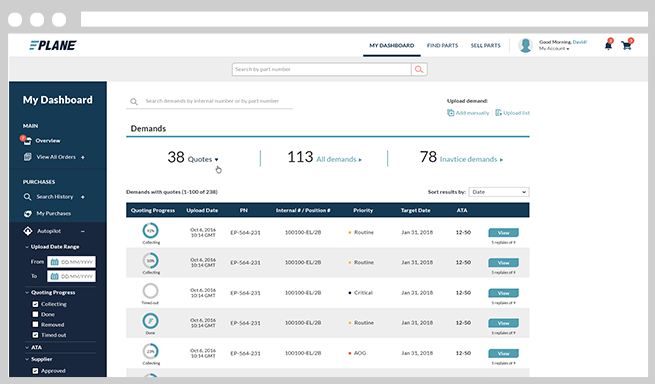 To experience the new dashboard – simply log into your ePlane account.
Don't have an account yet? Join now.
We would love to get your feedback. Comment below or email us and tell us what you think.