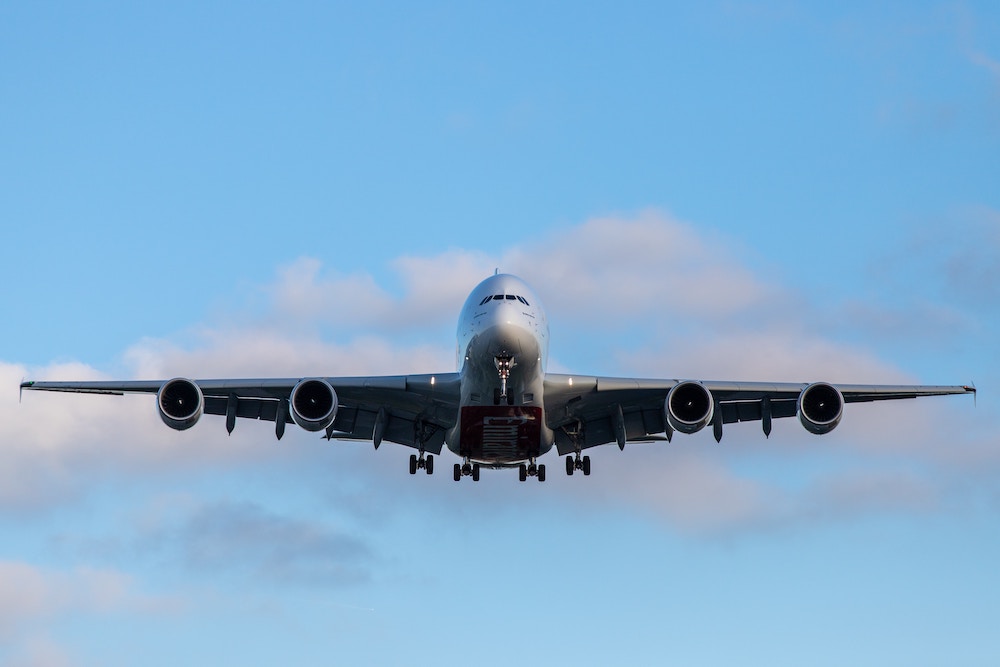 As the aviation and tourism sectors experience a resurgence following the COVID-19 pandemic, airlines are strategically evaluating and refining their aircraft fleets to meet the evolving demands of travelers. When it comes to commercial aviation, fewer names are as synonymous with excellence as Airbus and Boeing, with the former holding about 59% of the market share.
Airbus's popular A320 family of aircraft includes the A318, A319, A320, and A321 variants, each offering a unique combination of capacity, range, and efficiency that caters to diverse market and route needs.
Background on the A320 Family

The A320 family comprises low-wing cantilever monoplanes made of composite materials and aluminum alloys, which save weight and reduce the number of parts. It was introduced in the late 1980s as a response to the growing demand for efficient narrow-body aircraft and was intended to compete with the Boeing 737 and McDonnell Douglas DC-9.
Designed under the leadership of Jean Roeder, the A320 family pioneered groundbreaking features, including fly-by-wire technology, modular avionics, side-stick controllers, and an advanced Flight Management System (FMS) that increased efficiency through better flight planning and more precise navigation. It also incorporated a full glass cockpit with Liquid Crystal Displays (LCD) instead of the commonly used Cathode Ray Tube (CRT) at the time of introduction. The design philosophy of the A320 family also emphasized homogeneity, allowing airlines to reduce pilot training and onboarding costs while still having different aircraft optimized for different routes and use cases.
Airbus A318: Compact Wonder
Commonly referred to as the "baby bus," the A318 is the smallest member of the A320 family. Introduced in 2003, it appealed to airlines that required a smaller aircraft with the capabilities of its larger cousin. The A318 can transport 100 passengers in a single-class configuration across 3,100 nautical miles or 5,740 kilometers with its two CFM International CFM56 or Pratt & Whitney PW6000 engines.
Specifications:
Length: 31.44 meters
Wingspan: 34.10 meters
Range: Approximately 3,100 nautical miles (5,740 kilometers)
Engines: Two CFM International CFM56 or Pratt & Whitney PW6000 engines
Maximum Takeoff Weight (MTOW): Around 68,000 kilograms
Because of its powerful engines, the A318 boasts impressive takeoff and landing characteristics, enabling it to access shorter runways. This makes it highly desirable for airlines within niche markets plying routes with infrastructure limitations. Its compact size also makes it sought after by airlines covering shorter routes with lower passenger demand. Commercial operators of the Airbus A318 include Air France, British Airways, Avianca, TAROM, LAN Airlines, Gulf Air, and Frontier Airlines, and it has mostly been used on regional and short-haul routes.
Airbus A319: Flexible and Capable
The 1996-released Airbus A319 maintains the A320's efficiency while providing more flexibility in terms of seating and range. Airlines that fly both short-haul and long-haul routes frequently use it. This appeals to airlines as they can balance seat availability and operating expenses thanks to the A319's bigger capacity than the A318. The A319 has a typical seating configuration of around 120-140 passengers in a two-class layout, allowing airlines to balance seat availability and operating expenses better than its smaller cousin. Its higher payload capacity and range when compared to the A318 increase its versatility and make it a better option for routes with greater passenger demand. Lufthansa remains one of the major users of the A319 with 32 in service.
Specifications:
Length: 33.84 meters
Wingspan: 34.10 meters
Range: Approximately 3,700 nautical miles (6,850 kilometers)
Engines: Two CFM International CFM56 or International Aero Engines V2500 engines
MTOW: Varies between approximately 75,500 to 79,000 kilograms, depending on the variant

The A319neo was introduced in 2017 with significant improvements over its predecessor, including two new fuel-efficient engine options, extended range, advanced avionics, reduced noise and emissions, and improved cabin modification options. In terms of market positioning, the A319 is significant as it sits right between smaller regional jets and the larger narrow-body aircraft.
This makes the Airbus A319 the ideal choice for carriers that fly routes without sufficient demand for an A320 or A321 but still require more capacity than an A318.
Airbus A320: The Flag Bearer
The A320 has left an indelible mark on commercial aviation. Celebrated for its cutting-edge technology, efficient design, and remarkable impact on global air travel, the A320 is widely regarded as a symbol of innovation and excellence. Introduced in 1988, it became the first commercial aircraft to fully embrace fly-by-wire technology, side-stick controls, and digital cockpit displays. These technical achievements empowered pilots with more comprehensive flight information, improved safety margins, and dramatically reduced pilot workload. It boasted an almost unparalleled efficiency within the industry, thanks to innovations like winglets and lightweight materials, including a composite tailfin.
Also designed with passenger comfort in mind, the A320 introduced a wider and quieter cabin with larger overhead storage bins and spacious seating arrangements that won the hearts of travel enthusiasts and passengers. Also providing short-runway capabilities and range versatility, the A320 also became a staple for major carriers across the world and the cornerstone of many airlines' fleets, allowing them to efficiently service various market segments.
The A320 can comfortably carry between 140 and 240 passengers across multiple seating configurations and is powered by two CFM56-5s or IAE V2500s with thrust ratings of 98–120 kN (22,000–27,000 lbf).

Specifications:
Length: 37.57 meters
Wingspan: 34.10 meters
Range: Approximately 3,300 to 3,900 nautical miles (6,112 to 7,223 kilometers)
Engines: Two CFM International CFM56 or International Aero Engines V2500 engines
MTOW: Varies between approximately 77,000 to 78,000 kilograms, depending on the variant
The A320neo was introduced in 2016 and boasts a 15% increased fuel efficiency, thanks to its re-engineered LEAP-1A and Pratt & Whitney PW1000G engines with large sharklets. As of this September 2023 publication, the global A320 fleet has achieved a 99.7% operational reliability and completed over 164 million flights since its entry into service.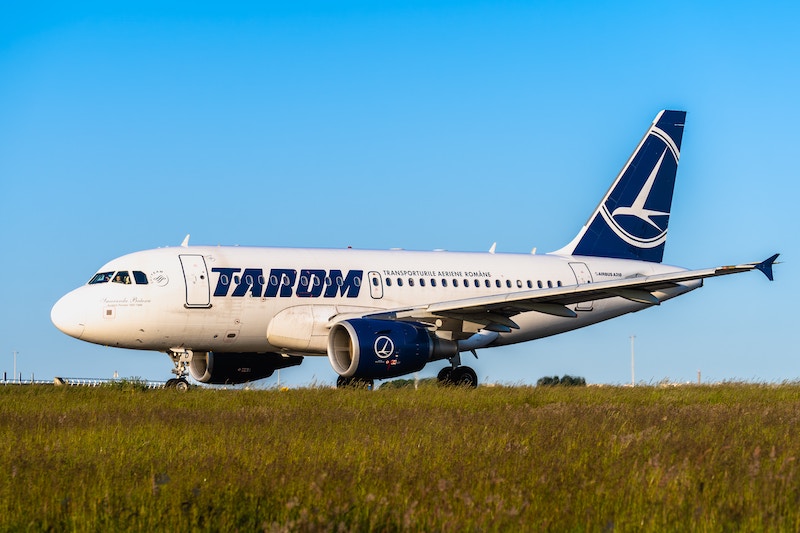 Airbus A321: Bridging Continents through Long-Range Excellence
The Big Brother, the A321, was introduced in 1994 as the largest member of the A320 family. It was developed to address the demand for a narrow-body aircraft with increased capacity and range, allowing it to compete with other competitors' twin-aisle aircraft. It has a longer fuselage to allow for additional seating without sacrificing operational efficiency or passenger comfort. To maintain performance despite an increased takeoff weight, double-slotted flaps were added, and the wing area was increased by 43 sq/ft.

With a seating capacity of up to 240 passengers, the Airbus A321 has become a preferred choice for airlines operating long and medium-haul routes with heavy traffic. Highly popular for transatlantic operations, its versatility and range allow carriers to offer direct flights across continents while maintaining the comfort that the A320 family is well known for.
Specifications:
Length: 44.51 meters
Wingspan: 34.10 meters
Range: Approximately 3,200 to 4,000 nautical miles (5,926 to 7,408 kilometers)
Engines: Two CFM International CFM56 or International Aero Engines V2500 engines
MTOW: Varies between approximately 83,000 to 93,000 kilograms, depending on the variant.
In 1996, the A321-200 variant was introduced with a better range achieved through higher thrust engines, structural strengthening, and the installation of optional 2,900-liter fuel tanks in the rear underfloor holds. Due to its versatility and raw capabilities, Airbus also started capitalizing on a secondary opportunity in the market by converting A321s into freighters, and the first cargo A321 secured EASA Supplemental Type Certification in February 2020.
Operators & Incidents

As of September 2023, there are over 340 operators of the A320 family aircraft in commercial service, with 10,256 aircraft. American Airlines remains the largest with 469, closely followed by China Eastern Airlines with 382. There are also approximately 57 A318s, 1,356 A319s, 6,041 A320s, and 2,802 A321s in commercial service. There have also been 160 major aviation accidents across the family with 48 hull losses and a total of 1,393 fatalities.


Comparative Analysis of A318, A319, A320, AND A321 Variants
Within the Airbus A320 family, each model has advantages tailored to specific market demands. For airlines operating out of airports with limited infrastructure or less traffic, the A318 is extremely important because of its size and remarkable performance on shorter runways. The A319 is appealing to airlines operating slightly longer routes because it strikes a balance between capacity and range. The A320, which sets the bar high, offers a flexible platform for a variety of operations. Finally, the A321's increased capacity and range push the boundaries of narrow-body aircraft, making it a desirable option for airlines looking to maximize capacity on medium and longer flights.
In terms of passenger capacity, the A318 typically accommodates around 100 passengers, while the A319 can hold between 120 and 140 passengers. The seating capacity of the A320 ranges from 140 to 240 passengers, while the larger A321 can carry up to 240 passengers. This also makes each model target a specific segment within the market. Domestic carriers that operate out of smaller airports with less traffic will consider the A318 and A319. Freight carriers and carriers that operate transatlantic routes within busier hubs will prefer the A320 and A321.
Airlines also need to consider their passenger demand and select the variant that aligns with their business model as the cost per seat, maintenance, fuel costs, and purchase price vary across all models in the A320 family.
The range capabilities of each variant play a role in determining which routes an airline can serve. With ranges starting from the A318 and extending through to the A320 and A321, airlines have greater flexibility in connecting cities across varying distances.
On the other hand, the A321 offers airlines the advantage of increased seating capacity and longer flight range, allowing them to operate on routes without the need for larger aircraft.
The variations of the Airbus A318 and A319, as well as the A320 and A321, jointly redefine the concept of versatility in commercial aviation. This family of aircraft can meet a variety of market demands, enabling airlines to customize the fleet composition of their fleet to meet the needs of certain routes. Each version contributes to Airbus's tradition of innovation and performance, whether it is the A318's agility, the A319's flexibility, the A320's efficiency that sets the bar, or the A321's capacity and range increase. The A320 family continues to be a pillar of contemporary air travel as carriers strive to strike the ideal balance between capacity, range, and operational costs.
The A320 family continues to be at the vanguard as the aviation industry scales new heights, demonstrating Airbus's dedication to breaking ground and influencing the direction of aviation. The A320 family's effect is felt across the sky, connecting continents and traversing regional routes, demonstrating the strength of innovation in the pursuit of smooth, efficient, and sustainable travel. The A318, A319, A320, and A321 are also rewriting the history of contemporary aviation in the skies above, promising a dynamic future in which the only constant is change itself.