We are proud to announce our new global strategic partnership with b2b-aero focused on accelerating digital transformation in the aerospace industry.
With technology playing an increasingly critical role in every aspect of a business, global companies are continually seeking to improve their manual day-to-day operations and data-exchange communications with flexible, innovative, and often customized solutions.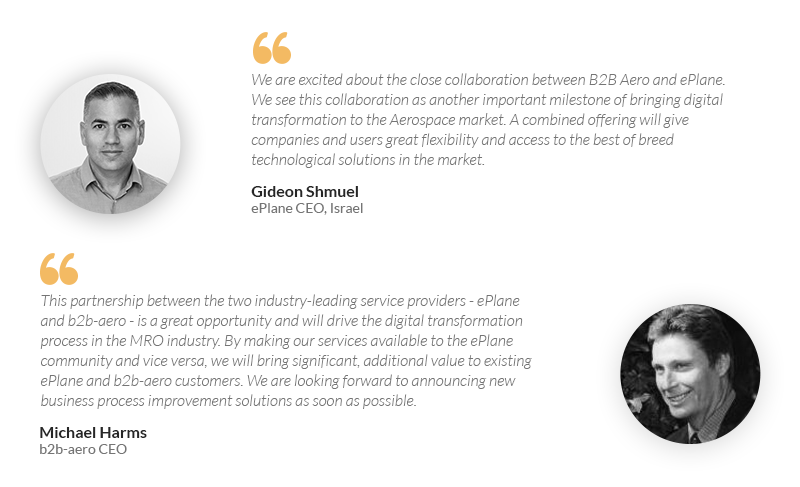 ---
The b2b-aero-ePlane partnership brings together the best-of-breed capabilities in automation, BI reporting, and data exchange to support companies through successful trading and repair services processes. The collaboration represents another revolutionary step in how the aerospace industry conducts trades and exchanges MRO information.
Are you ready to hear what b2b-aero and ePlane have to offer you?

---
Book your free live training session with ePlane's experts
to make sure you benefit from everything we have to offer you.