Tutorials
Buying an Airplane? These 8 Tips Will Help You
There are several reasons why people buy aircraft. And there are numerous emotional and logic factors that come into play during the process of buying an airplane. You are fronted by a big decision and must know all the parameters beforehand. Most airlines & operators employ a dedicated procurement team and use the services of brokers or advisors that can guide the whole process. Overall, a typical airplane purchase can take from weeks to a couple of months, depending on the needs and specifications.
To help you make better choices and streamline the buying process, we have interviewed a number of experts and came up with 8 fundamental tips that can help you the next time you buy an airplane:
1.    Determine Your Aircraft Budget
The most important and vital step is determining your airplane budget and sticking to it.
Be prepared for a lot of expenses. There will be documents, licenses, insurance, hangar or tie-down rental, aircraft fuel, oil, safety accessories, and more. It's extremely easy to overspend. But your first and main concern should be the aircraft purchase price and operating costs.
The best thing to do is create an expense spreadsheet or use an online cost calculator when buying an airplane.
The aircraft purchase price depends on the type of the plane. Is it ultralight? Single-engine? Multi-engine? An airplane price varies from $150,000 up to hundreds of millions of dollars.
2.    Know What You Need (Not What You Want)
Conklin and de Decker's Chief Consultant, David Wyndham says that the most common mistake people make when browsing for an airplane for sale is not taking the time to understand their individual set of requirements. Do you have a large fleet or a medium to a small one? Do your planes fly mostly fair-weather flights in the local area, or do you log long cross-country flights in harsh meteorological conditions? All these variants will largely determine what kind of airplane to buy what kind of airplane to buy and what additional features and capabilities it will need to have.
We all dream of a brand new, state-of-the-art aircraft with a top-notch paint job, a high cruise speed, and the latest GPS technology. However, if you fly a few hours on the weekend, you won't enjoy the benefits of higher horsepower and retractable gear. Buying an airplane that is fast and complex means a higher price tag (and expensive insurance).
On the other hand, an operator that utilizes aircraft to cross country three days a week should invest in a complex or turbocharged airplane, thus saving time and carrying more passengers or cargo.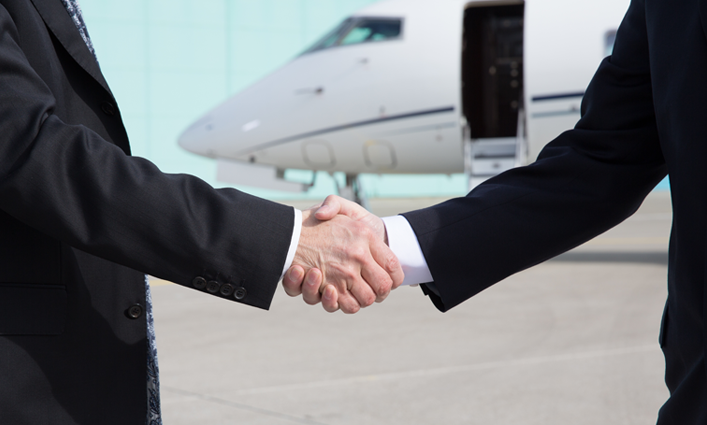 3.    Make Sure You Can Handle the Aircraft Operating Costs
The airplane's operating cost plays a crucial part in your business management. The cost is divided into fixed costs and variable costs. Fixed costs include insurance, loan, and are unchangeable. Variable costs can increase, for example, fuel, maintenance repair, and oil.
This is where the spreadsheet can really help you. Make sure you calculate and evaluate the budget. Then you can evaluate the monthly payments you will need to spend if you get the loan.
4.  Should You Buy a New aircraft or a Used one?
New planes are more expensive, obviously. However, they come with warranties and you won't be bothered by any wear and tear. Buying an airplane that is used costs less, but can carry unexpected maintenance expenses. And if you buy a plane that is older than 25 years, the spare parts can be hard to find. Analyze and compare the life-cycle expense with the total cost of the aircraft over the period of time that you plan to operate it. This will give you a better understanding of what can give you the best value for cost ratio.
Richard Hodkinson, Vice-President of Aircraft Sales and Acquisitions at Clay Lacy Aviation said that it is absolutely vital to research the pedigree of an aircraft before buying an airplane. Don't take everything the seller's agent tells you at face value. Your research should go far beyond the simple listing. Begin with some online digging about the make and model of the plane you wish to buy. Once you have established that this aircraft is the right fit for you, dig deeper into the pedigree: detailed records that list all trips it made, what maintenance has been done, by whom, and where. Any missing or inaccurate information can devalue an aircraft, meaning you could also face problems when you later attempt to sell it.
5.    Get pre-approved financing
If you choose to get a pre-approved loan from the bank, know that you will likely be approved for a certain amount of money and a specific class aircraft. Showing up to the transaction with your financial situation already sorted indicates that you are serious about buying an airplane. The seller will be more interested in working with you, and the chances of speeding up the closing process will increase.
6.    Take a Test Flight
Get a trusted aircraft maintenance technician or A&P mechanic to escort you to the test flight. This person will help you with evaluating the condition and characteristics of the aircraft.
If you can't take a mechanic with you on the first visit, make sure the aircraft is inspected thoroughly at some point before you make your first test flight.
After there is a "green light" from a professional, conduct a thorough preflight inspection yourself. Look for signs of corrosion or other signs of neglect like broken accessories or worn tires. Go through the preflight checklist with an eye for anything abnormal. Ask yourself "Would I fly this aircraft today?". If the answer is no, think carefully about the reasons why.
When you test it, be very aware of every aspect. Do the engine and propellers operate properly? Are all instruments and avionics functioning correctly? Does the aircraft fly well? Can you trim for hands-off straight and level flight?
Is your checklist all marked? It's time to turn your mechanic loose on it. Have them inspect the aircraft for problems (major and minor) that you as may have missed and can wind up costing you time & money. This pre-purchase inspection (and the ensuing negotiation based on what the mechanic finds) is usually the last stop before handing over your money and taking the keys.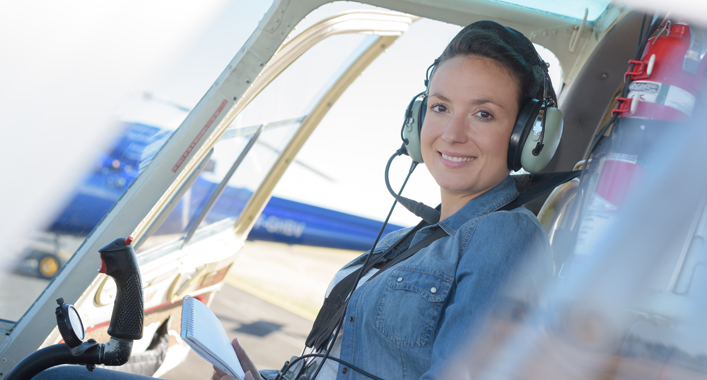 7.    Follow the Document Trail
Once you have your eye on a specific airplane, you'll need to spend some time in the books. A careful assessment of the aircraft's maintenance logs will give you insight into recurring problems in the past. Any aircraft with a damage history should be closely examined, to ensure repairs were in accordance with the applicable aviation regulations and prescribed practices.
Ensure that the seller has executed and delivered a Bill of Sale on the closing date, together with an aircraft delivery receipt and other relevant closing documents (leases, management/operating agreements, financing and loan agreements, escrow agreements, etc.).
Once the purchase is complete, you need to register the aircraft in your name. You can transfer the aircraft registration by sending an application, proof of ownership and $5 to the FAA (US). Once it's in your hands, you are responsible for the airplane's airworthiness. The airworthiness certificate will transfer with the sale of the aircraft, but it's up to you to make sure the aircraft itself is still airworthy. Unsure of the status of the aircraft's airworthiness certificate? Contact the nearest FAA (US) regional office (FSDO) for more guidance.
8.    Get an Aircraft Insurance
Buying aircraft insurance can be a daunting task. Don't be tempted to put it off until the last minute. It's in your best interest to begin the process sooner rather than later. Nothing can take the joy out of operating an aircraft more than learning that it is not covered, or not sufficiently covered. It's important you have some sense of what you will likely be paying to the insurance company before buying an airplane. Talking with friends in the aviation community who are comfortable sharing information on their aircraft policies can give you a rough idea of costs.
Aircraft are insured on an agreed-value basis. But don't be tempted to insure to a value less than the true value of your aircraft to save some premium dollars. On the other hand, it might seem sensible to select a higher value, so you'd have more options in the event the aircraft sustains damage and cannot be repaired.
Go back and review your aircraft insurance policy at least once a year. Are all pilots who fly the aircraft covered by the policy? Has the insurer maintained strong financial performance and a positive reputation? Do your deductibles still seem reasonable? And so on.
Congratulations, It's a Plane!
Buying an airplane is exciting, stressing, but above all – it is an investment. Now that the deal is sealed and the adrenaline sets in, there are many logistic things to figure out. If you do not have a good team of advisors, go and get yourself one. If you are a member of any professional aviation organizations, review your membership benefits and use the resources that are available.
We would love to get your feedback. Email us and tell us what you think.
Don't have an account yet? Join ePlane now.
Tags:
Aerospace
,
aircraft
,
Aircraft maintenance
,
aircraft parts
,
Aircraft price
,
Aircraft repair station
,
airline
,
airlines
,
Airplane
,
Airplane price
,
Aviation
,
Buy Aircraft
,
Buy Airplane
,
Buy an Airplane
,
ePlane
,
Inventory
,
MRO
,
plane
,
Plane price
,
planes
,
Purchase Aircraft
,
Purchase Airplane
,
Repair station