ePlane's platform allows you tо export your data easily from the Autopilot dashboard, the Demand Results page and from the chat. You can then use this information to simplify your workflow.
Chat
Export all your conversations and files to PDF.
Navigate to the relevant conversation window under My purchases/My sales.
Click on the "Save to PDF" at the top right corner.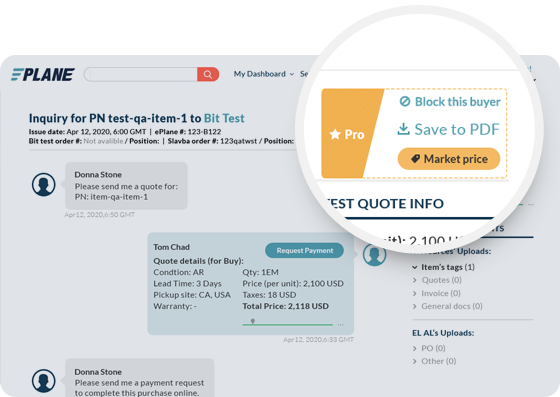 Dashboard
Export all the quotes received for a given part number as an Excel file.
Select the demands you wish to download and click "Download as Excel".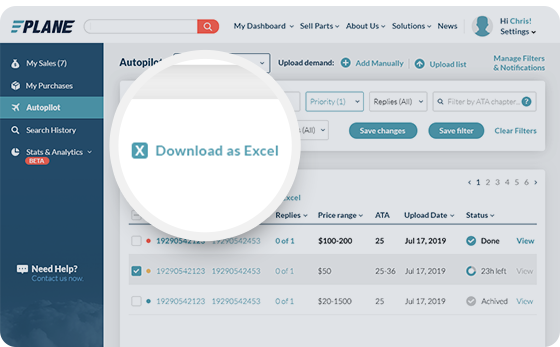 Demand Results page
Export all the RFQs that were created for a certain demand.
On your Autopilot dashboard, click on the demand you wish to export.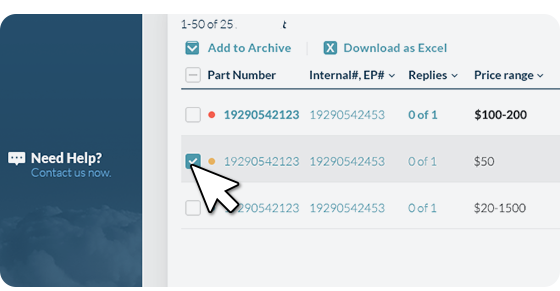 Click on "Download as Excel" at the top of the results table.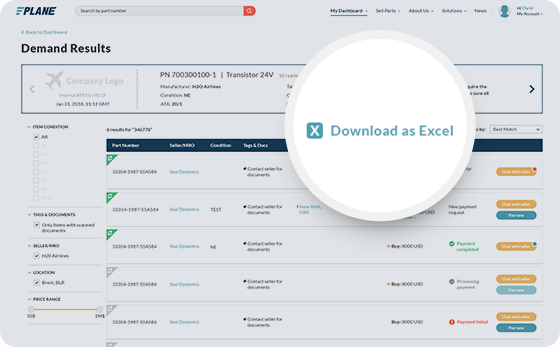 The option to export files, quotes, conversations, and other information is part of the many advanced tools we have to offer you as part of our Pro plan. We created this advanced trading and insights solution for professionals throughout the aviation trading industry.