Tutorials
4 Powerful Tips for Selling Aircraft Parts with ePlane

Selling aircraft parts and repair capabilities with ePlane is a quick & simple process that only takes a few clicks.
We have gathered 4 powerful tips that would help you drive more sales, promote your items, and help you communicate with potential customers.
Tip #1 – Sync Your Inventory
Regardless of how you manage your inventory (SAP, Amos, Quantum, Pentagon, Corridor, Wings or a custom inventory manager), ePlane allows you to upload EVERYTHING to 1 platform:
Seamlessly manage listings online
Simple and quick integration
ePlane sync is suitable for Spec 2000 and other EDI systems.
It is the perfect way to:
Enable customers to get real-time pricing for in-stock items
Automatically set price per customer
Sync your inventory now! Simply contact our Account Specialists, schedule a call, and they will walk you through the process.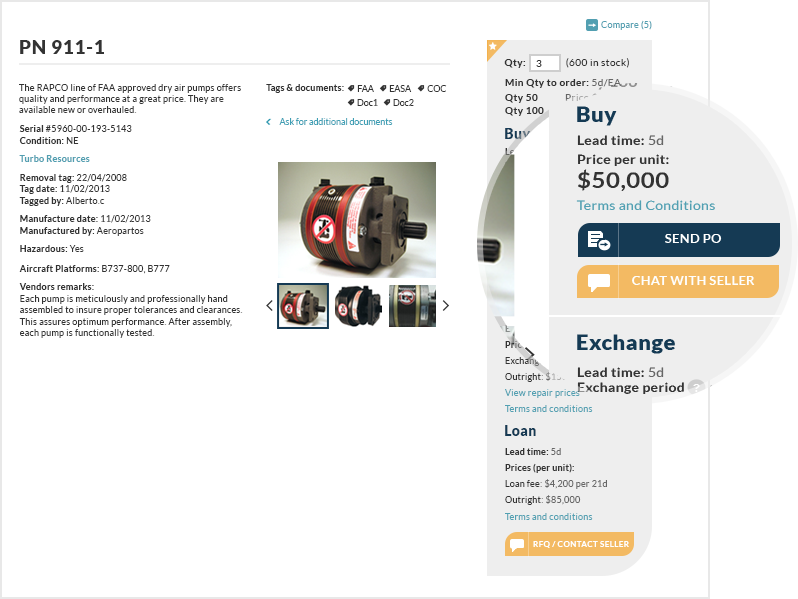 Tip #2 – Promote Your Inventory with Badges
You can promote your inventory with a designed button that can be implemented anywhere on your website or blog:
Visit our Badge Page and select the one that best suits your website.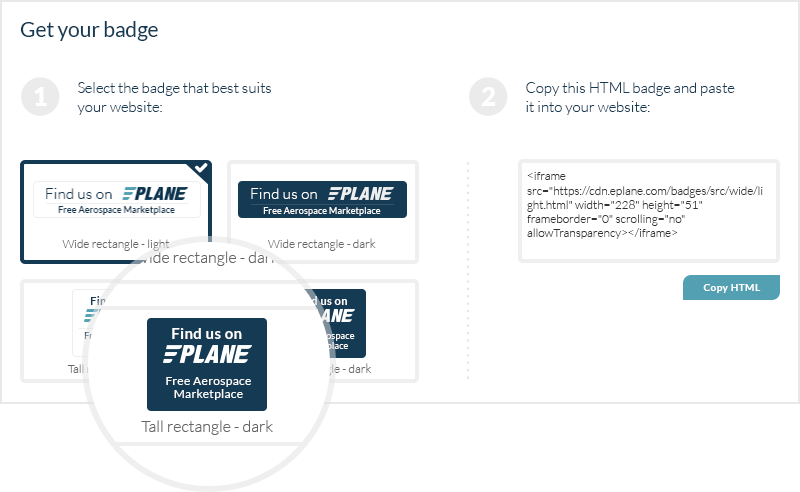 Copy the HTML.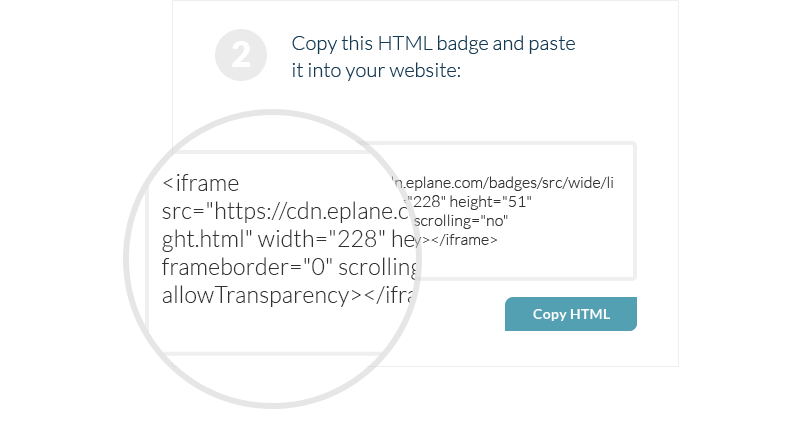 Paste it into your website.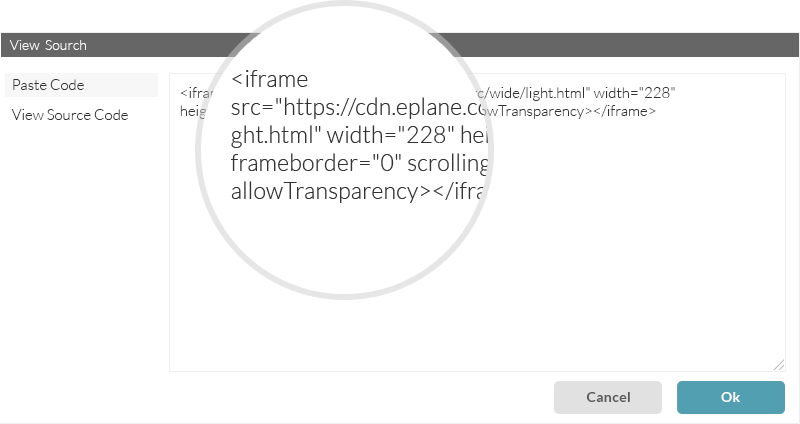 And that's it! Your online visitors can now view your inventory with just 1 click.
Try it now for yourself.
Tip #3 – Brand Your Company Profile
In the online retail world, appearance is EVERYTHING.
ePlane allows you to enhance your profile by branding it with your company logo and bio. This way, existing customers will immediately recognize you and potential customers will get the chance to learn more about your services.
Visit the Company Details page.

Let aircraft parts buyers find your inventory faster by adding a logo and bio to your ePlane company account
Click the edit icon at the top and upload your company logo.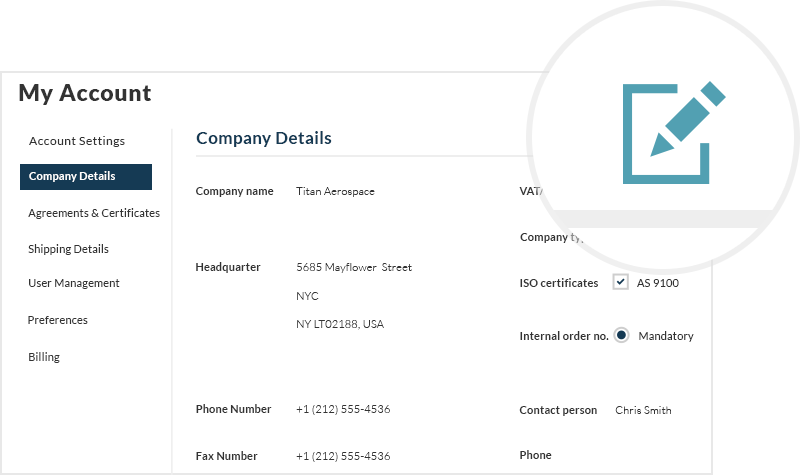 Fill in your company details: Address, phone numbers, website URL, and a short description.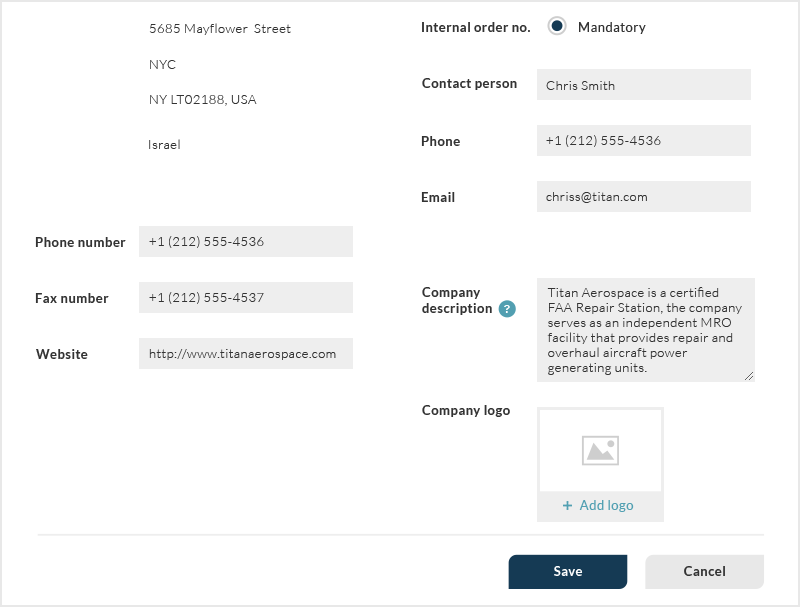 Click the Add logo box, upload an image of your company's logo (JPG, PNG, GIF) and click Save.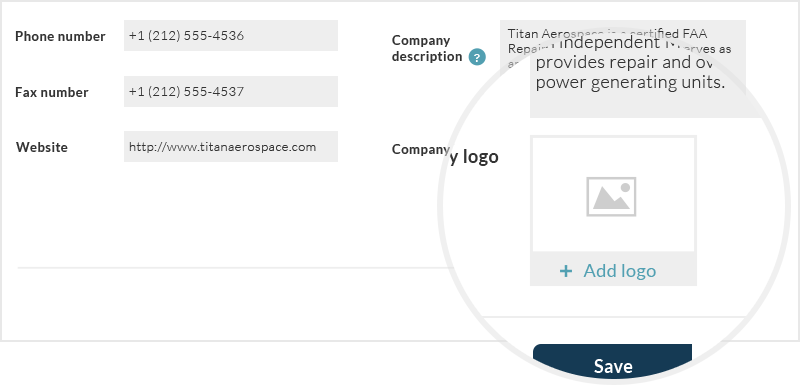 And that's it! Now every time a potential buyer clicks your link, they will get a detailed view of your business.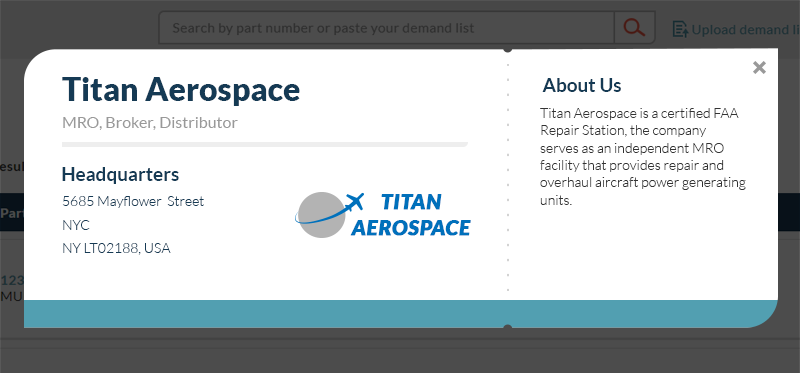 Try it now for yourself! Brand your profile and make sure customers get a comprehensive view of your services.

Tip #4 – Add Colleagues to Your ePlane Account
ePlane allows you to add your entire team to your company account. This way you can manage, interact, and collaborate with as many as colleagues as you wish on our user-friendly platform.
Visit the User Management Page.

Click Add user at the top.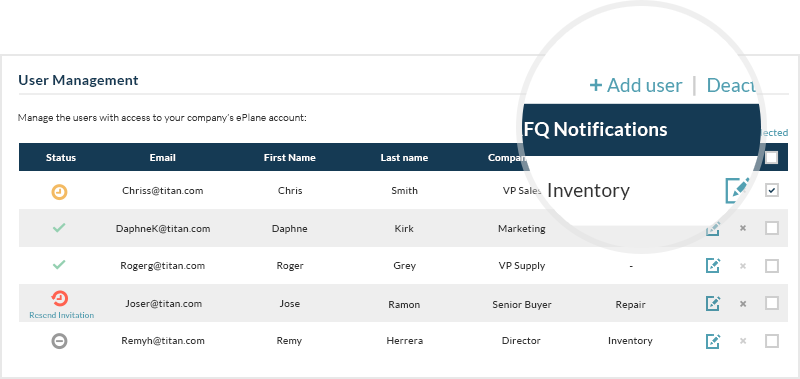 Fill in your colleague's details.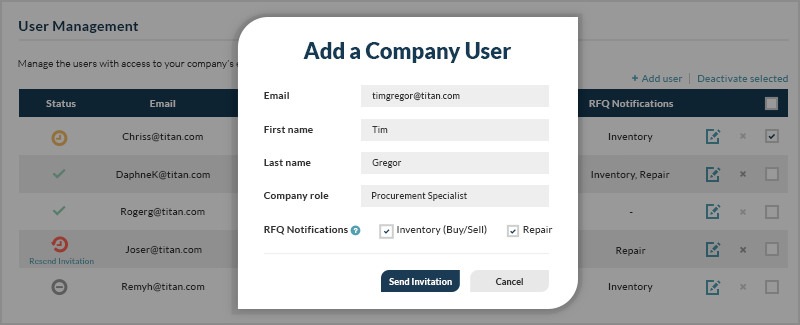 Select which RFQ notification this user will receive. Once you predetermine that, the company user will receive RFQ emails only for the services they are responsible for (Inventory, Repair or both).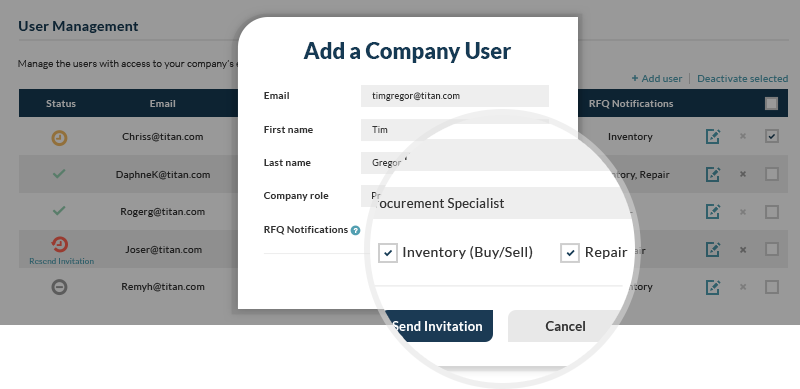 Click Send Invitation. Your colleague will receive an invitation email. Once they join ePlane, you will see their details in the User Management table.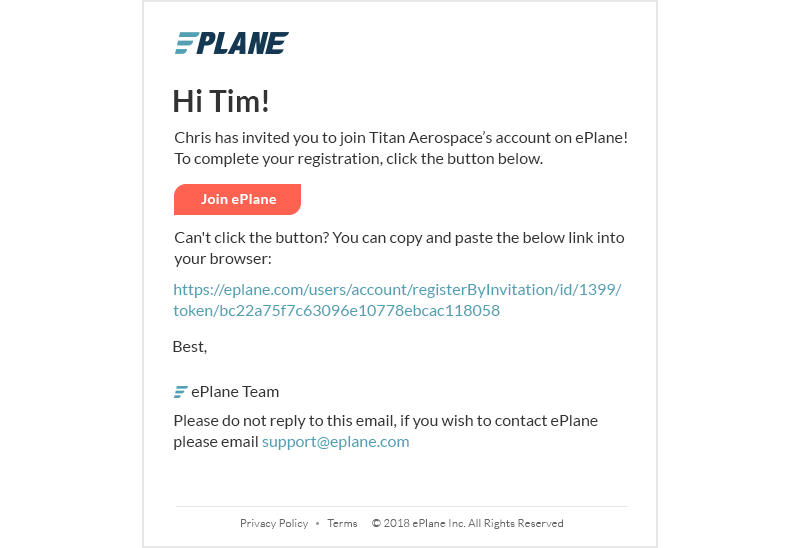 You can edit your colleagues' users at any time by clicking the edit icon.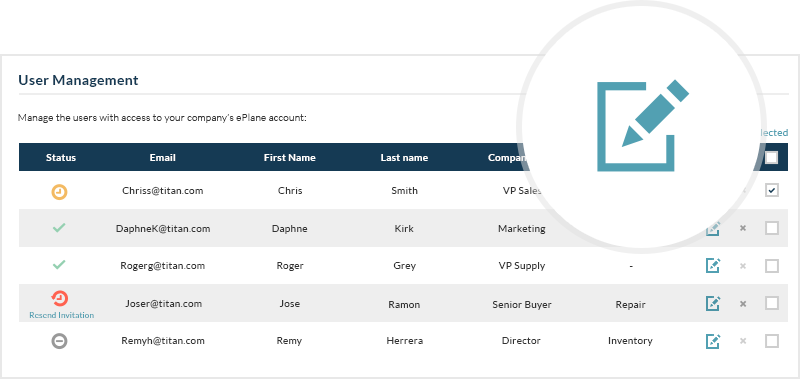 And that's it! You can now collaborate with your colleagues on our user-friendly platform.
Try it now!

We would love to get your feedback. Comment below or email us and tell us what you think.
Don't have an account yet? Join ePlane now.
Tags:
Aerospace
,
aircraft
,
aircraft parts
,
airlines
,
Airplane
,
Airplanes
,
Aviation
,
ePlane
,
ePlane Autopilot
,
ePlane Badge
,
ePlane Badges
,
ePlane dashboard
,
Inventory
,
MRO
,
planes
,
RFQ
,
RFQs