ePlane's enhanced Autopilot capabilities enable you to create custom lists of sellers based on your needs and then use them as a part of the automated RFQ submissions by ePlane Autopilot.
For example, you can keep all your consumables suppliers grouped into one list and your rotables suppliers to another, and then select the relevant list when uploading a new demand.
Creating Sellers Lists
To access this feature, click on Settings at the top right corner of your screen and select "Seller Lists Management" from the drop-down menu.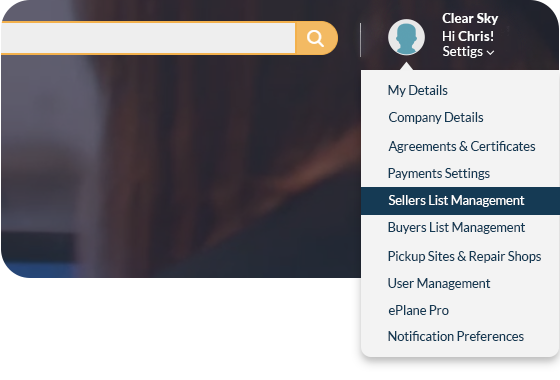 Start creating a new custom seller list by providing a list name and then selecting the relevant suppliers.
To select a particular seller, start typing the company name. If the seller company is already registered on ePlane, it'll show up on a suggested list of companies.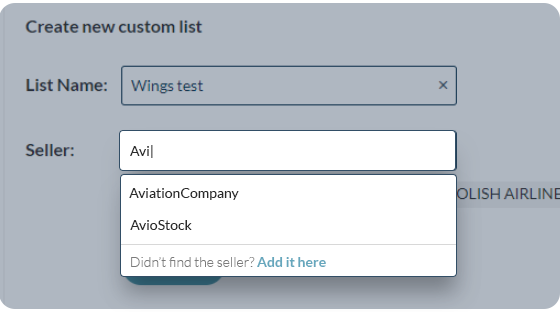 If you can't find the seller, you can add it manually by providing the company name and an email address. Simply click on the "Add it here" link at the bottom of the dropdown menu.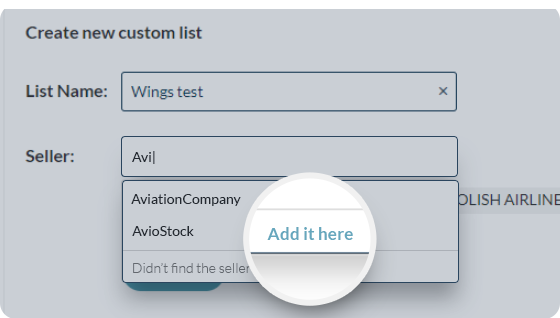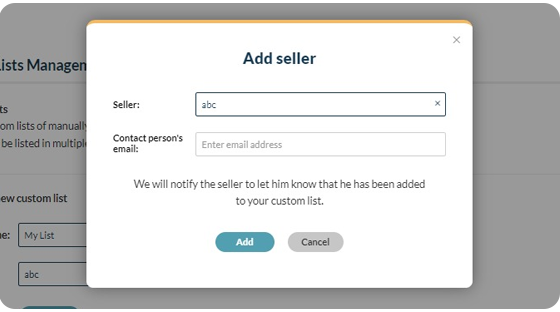 At the bottom of the page, you can find all of your own and your team members' lists.
Here you can also edit the lists by clicking the Edit or Delete button next to the relevant list.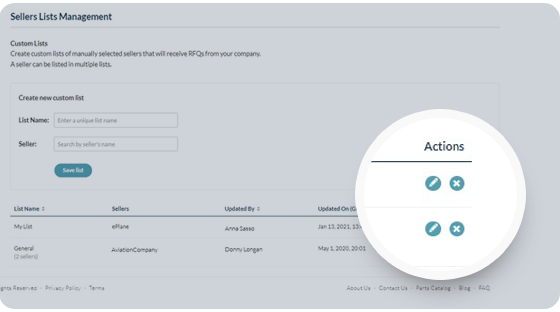 Using Seller Lists
When creating a new demand manually or uploading your demand list on ePlane's Autopilot, scroll down and select which of your custom supplier lists will receive your demand, either in addition to or instead of Autopilot's smart-sourcing algorithm.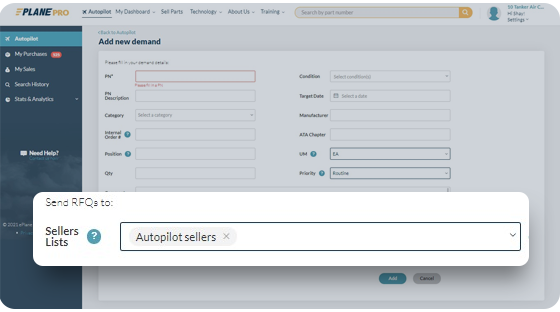 Enhanced Autopilot capabilities are some of the many advanced tools we have to offer you as part of our Pro plan. We created this advanced trading and insights solution for professionals throughout the aviation trading industry.