Whether you're looking to buy or sell parts, ePlane's Market Price Indicator allows you to make smarter decisions.
Our system anonymously collects price data by scanning real-time and previous transactions and trades placed on ePlane, giving you a clear indication of the price range for a certain part in a given condition.
How Market Price is calculated
The Market Price Indicator takes into consideration multiple parameters, such as historical pricing data, quotes received, and the item's condition and availability as well as other factors. ePlane takes into account the most recent and accurate data available in order to provide you with the latest market price information.
How to use
The Market Price Indicator option is shown when it's available – on the search results page, on your Dashboard (look under My Sales, My Purchases, and Autopilot), on a single item page, and in a chat window.
Let's take a closer look.
Search Results page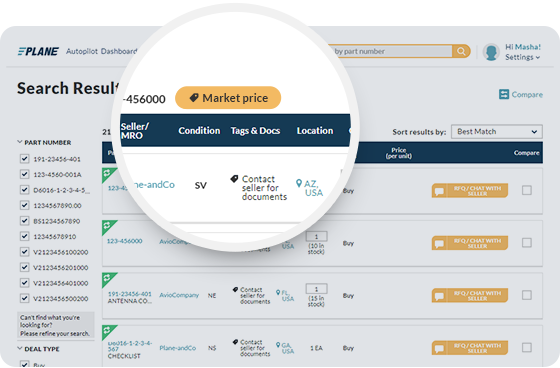 Item page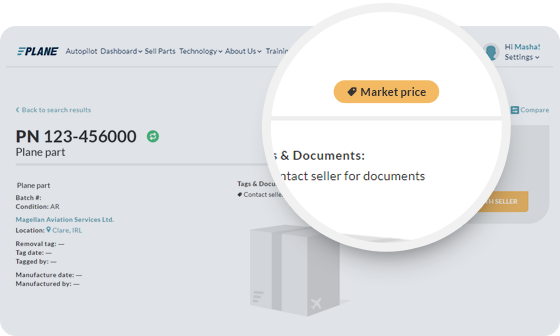 My Dashboard
You can find the indicator in My Purchases, My Sales, and in Autopilot.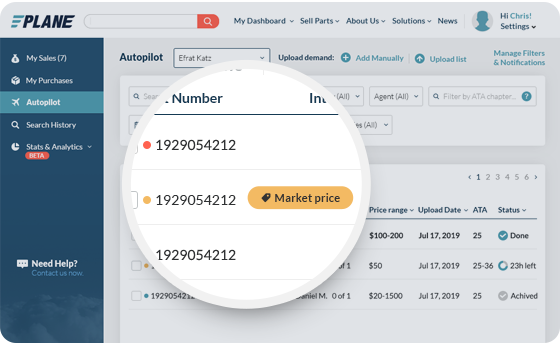 Chat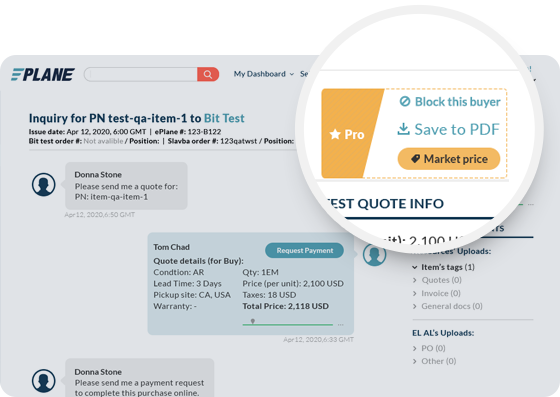 Click the "Market Price" button to view the pricing data.
The prices are arranged per condition group by date of the last update.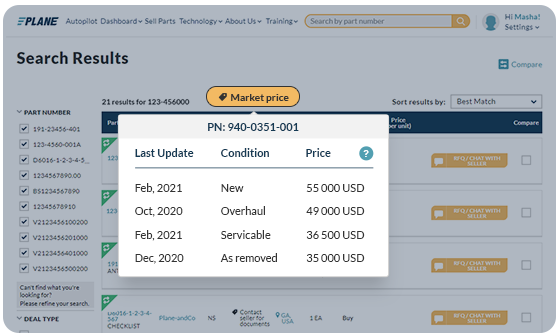 Use the arrows to browse more results when multiple part numbers match your search.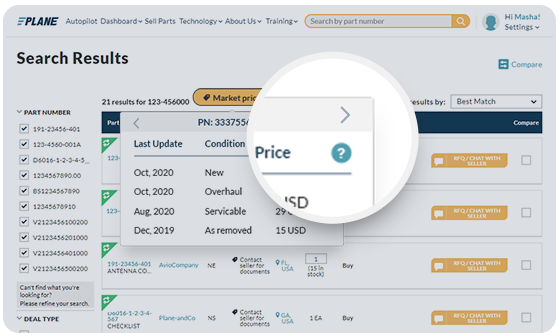 The Market Price Indicator feature is one of the many advanced tools we have to offer you as part of our Pro plan. We've created this advanced trading and insights solution for professionals throughout the aviation trading industry.